Recreum
Taking on: Waste
We create masses of waste on a daily basis, and for many, sorting through tonnes of rubbish is a difficult and unappealing task. But one startup aims to change the way that you view waste sorting – by adding a financial incentive. Recereum is a motivational ecosystem platform based on blockchain technology. Households that use waste sorting can make money by recycling bottles, batteries and unwanted electronic equipment.
Part of the money saved by properly sorting waste is transferred to Recereum's cryptocurrency account as coins, which are awarded to each household or to the user's personal wallet. These coins can be transferred from a variety of locations, including recyclables collecting stations, bottle vending machines and waste collection centres, and can be used as a discount for energy, gas or waste disposal bills.
Solna
Taking on: Invoicing
For freelancers and micro and small businesses, managing your finances is a challenging task that can take much-needed time away from other work. Solna is a smart invoicing solution designed to make invoicing easier for users working across a variety of industries.
Powered by credit scoring data, the platform provides users with clear information about their customers, including their financial health and overall exposure to risk. Moreover, the automated credit control function automatically chases up any overdue invoices, freeing up time for users to focus on their business.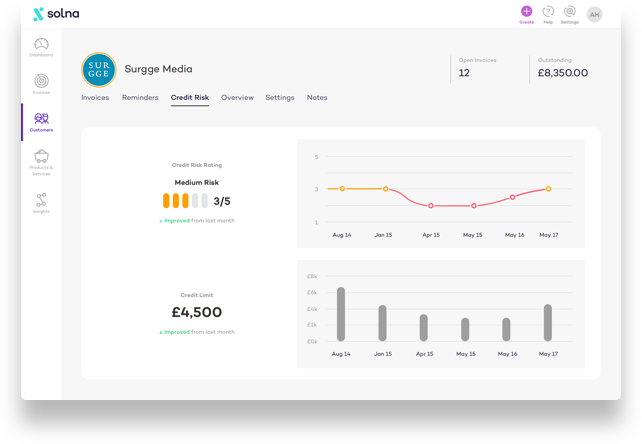 Suki
Taking on: Medicine
Writing down notes and documentation is often a hassle for doctors, as former Google, Motorola and Flipkart employee Punit Soni discovered. Having identified this pain point, Soni started Suki – previously Robin AI – to provide doctors with a way to dictate notes by speaking aloud when working with patients, rather than imputing all the information into a medical record system.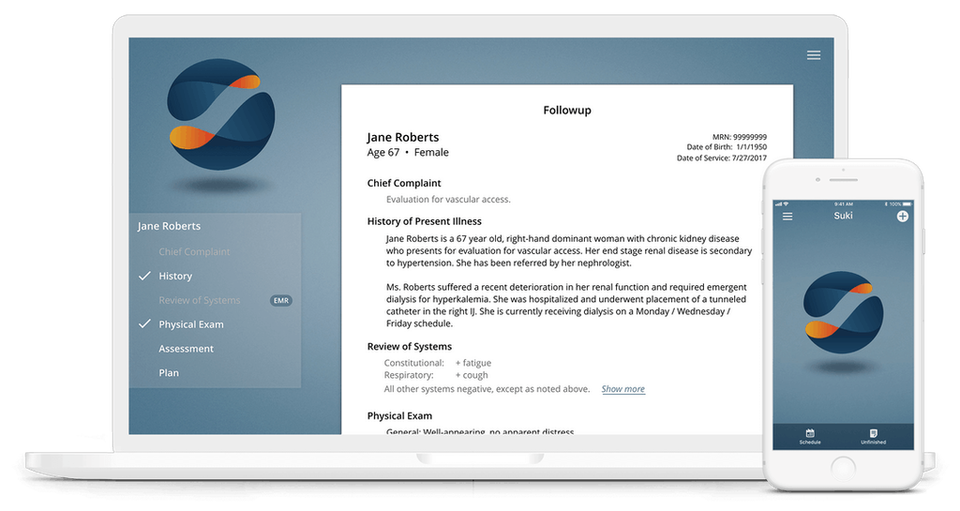 Suki is an artificial intelligence-powered, voice-enabled system that is personalised to each doctor. The platform gets smarter the more that it is used, and can be easily integrated with the users existing electronic records.
The technology and medical team behind the platform has already gained attention from investors, raising $20m funding led by Venrock, First Round, Social Capital and Marc Benioff earlier this year.
Uniteable
Taking on: Meetings
Uniteable is a tool to help you run more efficient meetings. With the platform, users can track the amount of time spent, plan the agenda ahead of time, add notes in real-time with attendees and keep an archived record of the topics discussed. Notifications sent by the Uniteable system help to keep meetings on track to ensure that you cover all necessary items in the allotted time.
Users can also integrate Uniteable with their existing events in Google Calendar, and can schedule meetings directly with a two-way live sync.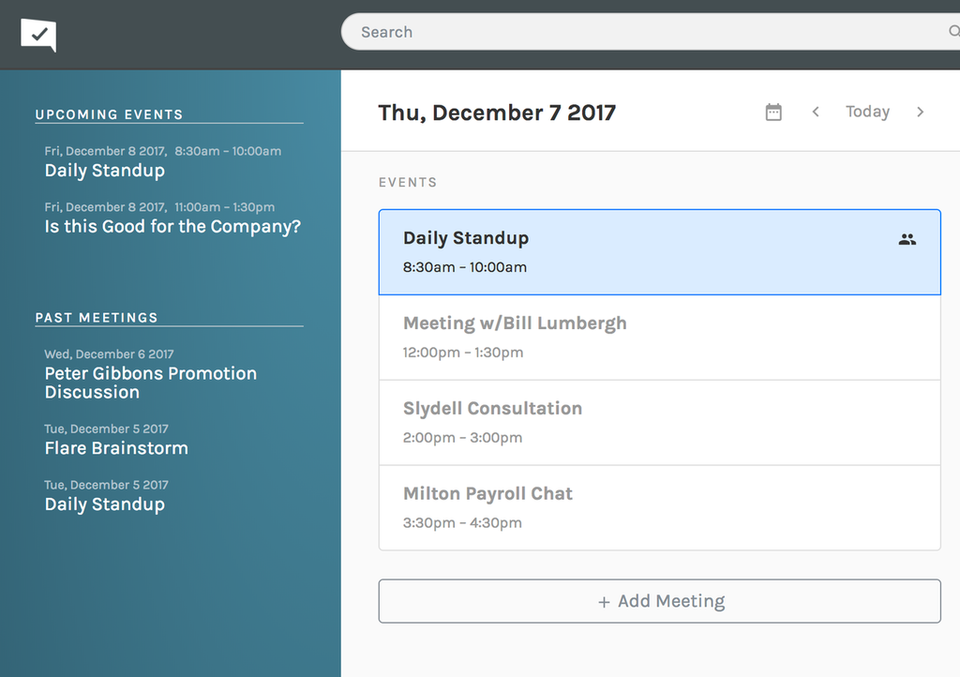 ReviveMed
Taking on: Drug development
With a little help from machine learning, ReviveMed tackles the difficulties of accessing the challenging field of metabolomics data, analysing complex biomechanics in the body to find connections between diseases with no known therapies and existing drugs that could be used to treat them.
At the core of ReviveMed's technology is a network-based machine learning algorithm platform that uses an extensive knowledge-based database to quickly and inexpensively identify metabolites and understand their associations with diseases, as well as their interaction with proteins. This information is then translated into therapeutic insights. ReviveMed's founders at MIT believe that the platform has the potential to aid the discovery of drugs and the biomarkers that help to identify patients that would benefit from a drug.